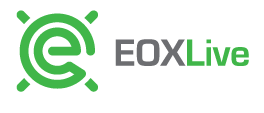 EOX Holdings LLC is a wholly owned subsidiary of OTC Global Holdings. It is registered as an Introducing Broker with and is a member of the National Futures Association (NFA).
EOXLive Active Markets provide transparency, pre-trade intelligence, and unmatched liquidity for commodities markets. EOX also offers unique and conprehensive market data services and introducing broker (IB) services.

OTCGH has been named to the Houston Chronicle's "Chron 100" list of the top privately held companies multiple times, in addition to being named the "fastest growing company in Houston" by the Houston Business Journal in 2008. Energy Risk selected OTCGH as "Broker of the Year" in 2011, and 2016 recognizing its excellence among peers across the globe.
We treat each client with a personal focus, allowing our brokers the freedom to understand their unique needs and goals and work within our structure of innovation and excellence to help achieve them. The value that our brokers bring cannot be understated – they are the reason we continue to attract over 300 institutional clients including 70 of the Global Fortune 500 trading businesses.
Our business model is what sets us apart from the competition. Our brokers are also our partners, allowing them to grow and  build their portfolio. Harnessing the power of human capital is just one of the ways that OTC Global Holdings excels.
There are still several weeks before U.S. sanctions on Iranian oil actually kick in, but expectations of tight crude inventories already have contributed to much of this year's gain in global prices. The rise has come despite concerns over potentially lower energy...
Please click on the below links to download the Storage Report for the Week Ending 04/24/2018...
Please click on the below link to download the EOD Power Report for 05/24/2018...
End of Day Market Commentary – May 23, 2018 The prompt Henry Hub natural gas contract settled at $2.914 yesterday, a move up of $0.006 (0.21%) from prior day's settle of $2.908. The 1 Yr market structure changed to a 0.265 backwardation verse a prior day...
Please click on the link below to download the Weather Report for 05/24/2018...