European Natural Gas & Power Forward Curves
The EUGP forward curves provide an independent and thorough view into the European electricity and Natural Gas market. The product covers physical and financial products including swaps and financial futures prices. Curves are delivered via 5 daily run time reports providing customers an early start to there end of day processes. End of Day reports are the "closing" cut and suitable for mark to market runs in 3rd party ETRM systems etc., exact FTP delivery varies.
MARKETS COVERED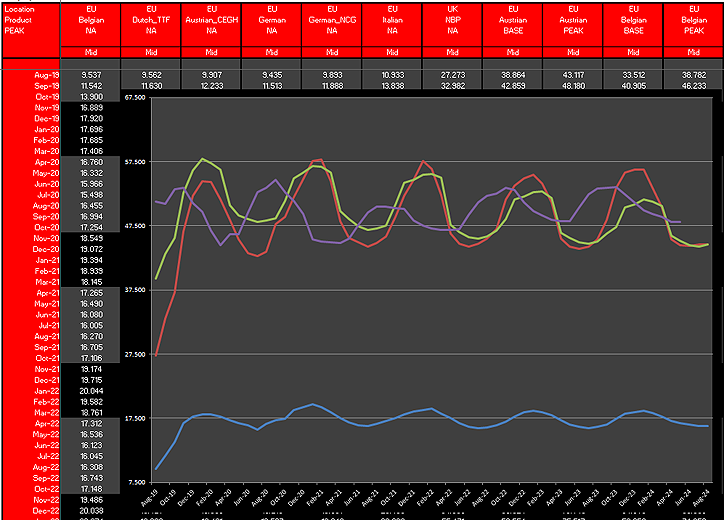 The EUGP product covers daily assessments of 24 fixed price locations, including Belgian, TTF, Austrian, German, Italian, NBP, French, German, Italian, Nordic, Spanish, Swiss and Great Britain Power and Gas.
KEY FEATURES
Daily assessments available in monthly granularity and seasonal blocks
Balance of the month fixed prices
60 month tenor produced daily
Spark spreads
Bid / Ask
5 Daily model run times with assessments available for Intraday and European close